Industries That Offer Entry Level Robotics Technician Jobs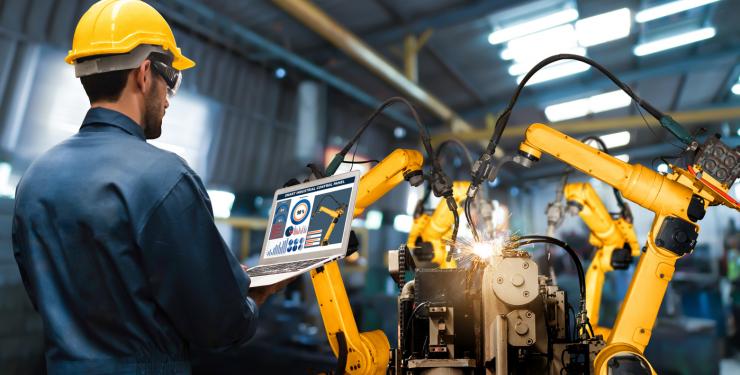 If you're in a robotics technician training program and are curious about what will happen after you graduate, this article is for you. 
Advances in robotics technology are drastically changing our industries for the better. This has led to a growing demand for robotics technicians in various industries who can work, repair, program, and maintain these machines. This is great news if you're already thinking about next steps for after graduation, or you're interested in applying for a robotics program but want to know the types of jobs available to new graduates. Here are four common industries that offer entry level robotics technician jobs which can kickstart your career: 
Manufacturing Plants
With the rise of smart manufacturing, Industry 4.0 and the reshoring trend that's resulting in the renaissance of US manufacturers, factories are looking for skilled robotics technicians. This kind of job involves servicing various robot equipment used in the manufacturing process.  
Although machines are replacing some human tasks, they are not necessarily replacing workers. Humans are still needed to program and maintain the machines that do specific tasks. As well, long-run economic history suggests that the adverse effects of robotization will be short term. If you roll back the clock on Canadian manufacturing productivity to what it was 20 years ago, you'd need 750,000 more people to match today's nationwide manufacturing output. In short, greater productivity boosts consumption and a growing demand for technical skills.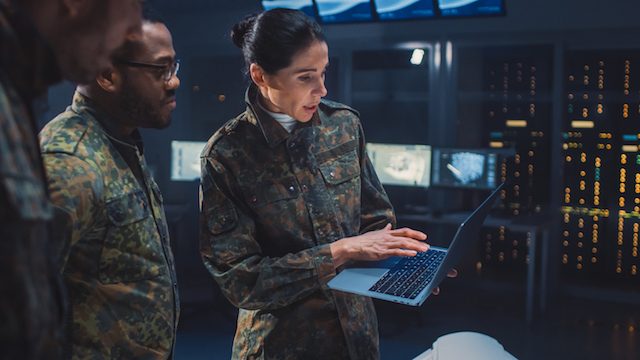 The Aerospace and Defence Industry
The defence industry uses a lot of robots, especially for roles that are too dangerous for humans to complete on their own. Drones, bomb detectors and bomb diffusers are all integral parts of military operations that need people specialized in robot technology.  In fact, the US is already using unmanned aerial vehicles to conduct surveillance and deploy missiles. While drones do their work from high above, other robots are operating on the ground in battlefields worldwide. American forces rely on bomb-squad robots to inspect and defuse possible explosive devices during military operations. Robotic technicians with expertise in electronics, wiring and mechanical assembly are required to operate and maintain these military robots.
Careers in IT management are also growing within the military as information technology has become an increasingly critical tool. The military depends on IT systems to gather intelligence, store data, and communicate with personnel who are stationed abroad. IT managers create strategies to protect data and ensure that programs and software are performing efficiently. 
The Medical Industry
The medical industry is also relying on technicians to operate its growing use of advanced robots. These robots serve a variety of roles in the medical environment including surgery and rehabilitation. Assistive and therapeutic robotic devices are used to help patients rehabilitate from serious conditions like strokes, while research is currently being done on the efficacy of empathy robots that could help assist in palliative care. Industrial robots take on various routine tasks that could take the strain off of hospital staff, such as sterilizing rooms and delivering medical supplies and equipment.
Robots are also incredibly useful for surgeries, and a recent report suggests that the "global surgical robots market size was valued at USD 2.3 billion in 2020 and is expected to grow at a compound annual growth rate (CAGR) of 21.6% from 2021 to 2028." With the growing importance of minimally invasive surgeries, they result in shorter hospital stays and faster recovery times, there will be a continued demand for robotic technicians within this field.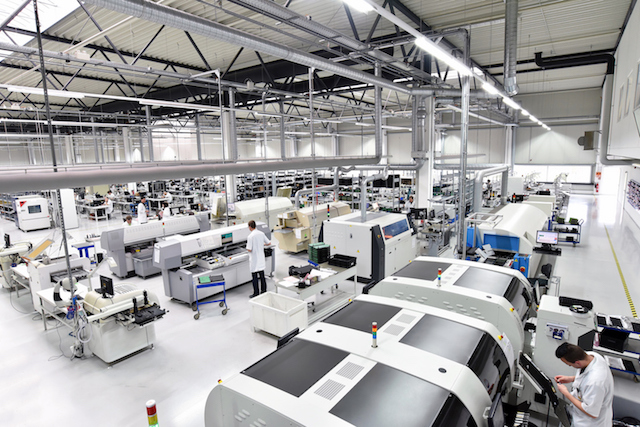 Warehouses
Advanced warehouses like Amazon are becoming increasingly automated and will need robotics technicians to maintain all the equipment. In fact, Amazon pioneered the use of mobile robots in its US facilities after acquiring Kiva for $775m in 2012. Today, the company says that it has about 350,000 mobile drive unit robots that currently work alongside humans in their warehouses around the globe. This is almost a 75% increase compared to 2 years ago. 
Other warehouses around the world are picking up this trend. DHL and Ocado, for instance, are investing millions in robotics technology for their warehouses that can variously retrieve goods and help pack items to save costs and boost productivity. In China, similar machines are used in the depots of Tmall, part of the online retail behemoth Alibaba, while elsewhere a host of hardware startups are developing robots they hope will one day populate the world's warehouses.
A Bright Future
As the use of robots continues to grow, the need for more people to service and maintain them will increase. It's only a matter of time before the use of robotics technology expands into other industries, with food preparation, customer service and elder care all on the horizon. 
Learn more about how to become a robotics technician and get involved in this exciting career path.
Originally Posted: 2018-10-19
Comments
Submitted by iris on Mon, 10/04/2021 - 08:13
On average, it takes 28 to 32 weeks of part-time study to complete the Robotics program, but completion time is dependent on how many hours a student works on the program each week.