Self-Driving Vehicles on Factory Floors Are Here to Stay
As more self-driving cars hit the streets, there will also be more self-driving vehicles on factory floors. According to a 2018 study from PwC and The Manufacturing Institute, 9 percent of manufacturers use semi-autonomous or autonomous vehicles within their operations today; this number is expected to climb up to 20 percent in the next three years.  
What's driving this trend? The cost of human labour is a big one, with 86% of manufacturers citing this as the main reason they are interested in automating operations. However, there's more at play than just cost. Increased safety and reliability are also top of mind. Here's a deeper dive into this trend and why it's posed to take off.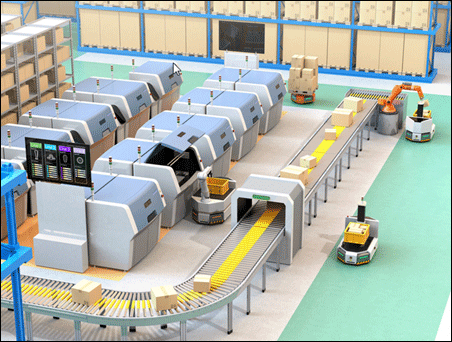 Moving from mechanized to autonomous
Automated guided vehicles (AGVS), such as conveyors, sorters and shuttles have been on the factory floor for decades. However, with artificial intelligence, robotics sensor technology, and 3D camera systems, these equipments are becoming more autonomous (while still requiring some human intervention from skilled technicians). Some of the ways these technologies are making the manufacturing process more efficient include:
Less human intervention
Semi-autonomous and even fully autonomous vehicles can perform tasks on their own with less human intervention. Unlike traditional vehicles that are limited to prescribed fixed routes, autonomous vehicles are adaptive to their environment and can drive from scratch using deep learning. This removes the inconvenience of changing the manufacturing process to adapt to their physical instructure.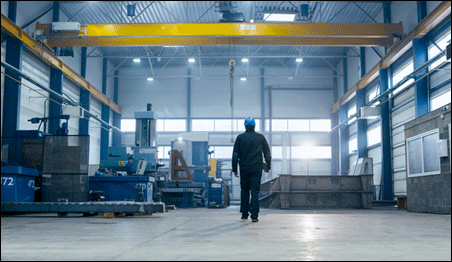 Multi-functional  
Not only are these vehicles used for transport, they can also help with assembly. For example, self-driving vehicle OTTO is already employed by some automotive factories to do "line side delivery" or moving parts to appropriate workstations to facilitate quick installations and assembly.
Easier shipment
Autonomous vehicles also extend to autonomous trucking, drones, and rail and marine transport in public roads, to help with shipment. This makes the shipment process a lot safer, reliable, and faster.
Current big adopters
While self-driving vehicles in manufacturing plants are not yet mainstream, they are being employed by leading manufacturers including the following:
Amazon
Amazon is on the forefront of automation in the warehouse, currently using 45,000 Kiva Robots to help move its inventory and fulfill orders. Amazon is also developing drones to deliver small packages directly to customers' front doors from the fulfillment centre, helping customers save costs on shipping and reduce delivery time.
Caterpillar and General Electric  
Leading manufacturers Caterpillar and GE have recently helped Clearpath Robotics, a startup focused on developing autonomous robots for factories, raise $30 million in a funding round led by iNovia Capital. Caterpillar is already using the technology in its manufacturing operations, so by the looks of it this investment means they have much bigger plans for the technology coming soon.
BMW Group
BMW Group is also among the early adopters of this trend; the automotive manufacturer has  been testing a number of autonomous vehicles on its automation drive that's expected to cut costs by 5 percent per vehicle annually. While this only a six month trial, if successful the technology will likely be rolled out on a much larger scale.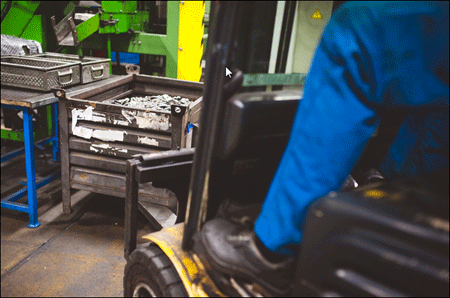 Job growth
While automation eliminates some of the most tedious manufacturing jobs, it's also creating new jobs for a re-trained workforce. According to the US Bureau of Labor Statistics, jobs growth in transportation and materials handling is forecasted to grow by 4.8 percent over the 2014-2024 decade.
However, many manufacturers may encounter a lack of skills within their workforce to help operate and maintain these new autonomous vehicles. This is where online training courses in robotics, for instance, can help bridge the skills gap and equip robotics technicians and manufacturers with the tools and knowledge they require to operate modern machines.
Self-driving factory vehicles are here to stay
This trend is only set to accelerate over the next three years, making their widespread adoption imminent. But this does not mean factories will be fully automated. Human labour will still be needed to maintain these robots and perform other tasks.
To learn more about the latest technological trends in the manufacturing industry, read more articles from our news blog.