How Robots Are Changing Distribution and Fulfillment Warehouses
"Winona" was facing a unique problem. She has been working as the Director of Sales and Operations of a local retail chain. They just launched their e-commerce site and because orders are flowing in, they have acquired two new fulfillment centers in the suburbs. Workers were divided into three shifts: preparing, packaging, and delivering customer orders from 6AM – 12AM. With the pandemic and resulting lockdowns, Winona had a dwindling workforce, but still saw a steep rise in online orders. Additionally, she was now faced with the task of implementing new safety measure protocols. With online orders at an all-time high, fulfillment was delayed by more than 15 days. Winona felt helpless. The company was at a crossroad; while they had researched robots for their fulfillment centers, they had not made any decisions. Now was the time to move ahead or possibly perish in the face of fierce competition.
Robotics Technology Enhancing Business Performance
2020 will not only be remembered for COVID 19 but also for exponential growth of ecommerce and career opportunities in robotics. US and Canadian ecommerce orders experienced a 129% and 146% growth, respectively, in retail online orders. This growth may slow down in a post-pandemic world but not by a great deal. The shifts in market demand will cause challenges in stocking inventory, sorting and preparing orders, and delivering orders. That is where robots will come to the rescue. Businesses are turning to robots and robotics to meet these challenges in their distribution and fulfillment centers.
With the vast array of robotics solutions, businesses must first pick the one that is right for them. Next, they must find the right candidates who can work with the robots and related equipment, leading to a high demand for qualified robotics specialists.
Let's look at the infrastructure aspects of robotics first. We will discuss smart warehouses and then we will take a look at two types of robots that are leading the robotics evolution in the fulfillment industry.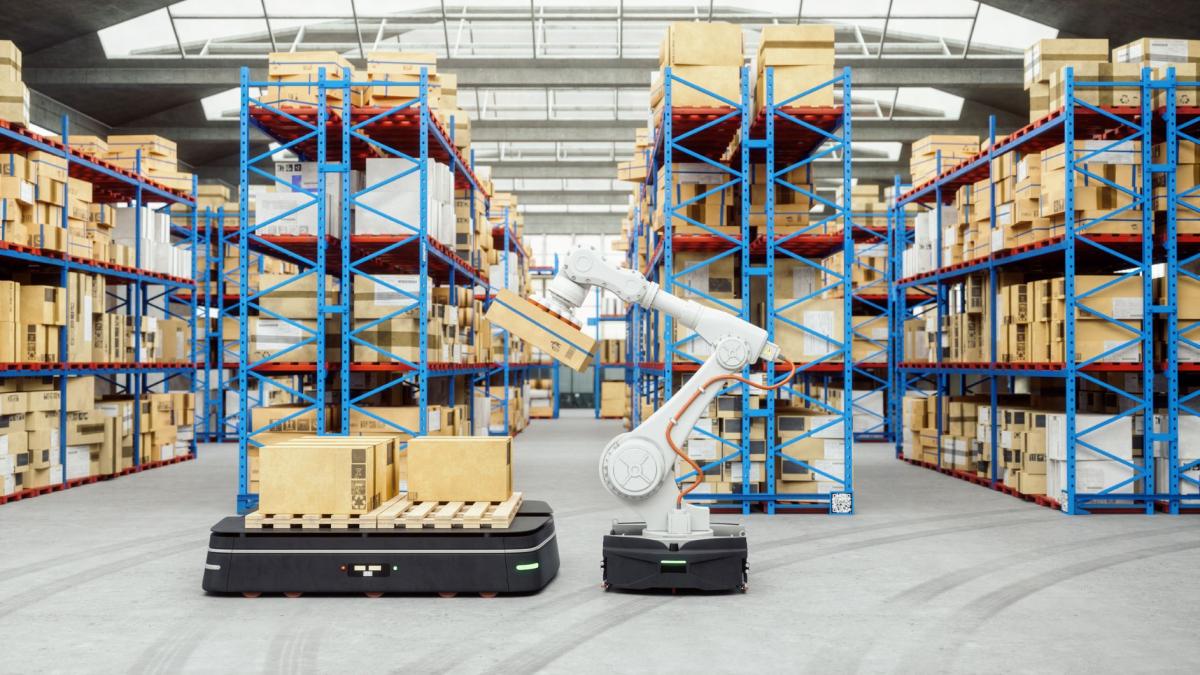 1. Smart Warehouses
The idea of warehouse is very simple—a place where inventories are stocked and gathered before preparing a customer's order. Employees are responsible to fulfill each order they receive by finding, sorting and preparing for delivering the products. A typical human-led warehouse would follow a complex workflow on a daily basis.
Winona in our story was facing an operational complexity where she had to manage large numbers of orders with limited resources. This is where the concept of the "smart warehouse" comes in. A smart warehouse in a fulfillment center is an interconnected facility where tasks/processes are connected to lower the cost and time to prepare orders. A smart warehouse would perform the needed tasks and learn from it by analyzing historic data and continue to improve performance. Each connection will require attention and modification to achieve the lowest time and cost goal. One example of a smart warehouse could be using technology (IoT) to connect devices to improve efficiency and ease of completing tasks, such as, programming the lighting system in the facility in a way that illuminates only the operation area to save electricity. Another example could be adapting heavier feature rich software to improve operational efficiency and scale. Other smart warehouse technologies include integrating automated picking tools, automated guided vehicles and automated inventory control.
In this data driven environment, artificial intelligence is used to minimize the overall error of processes. The automated segment of the warehouse is where humans ease the workflows. Robots handle the bulk of the tasks, where humans are their supervisors. Together they make sure the order processing is done with zero error and within the shortest amount of time.
2. How Robotics is Helping Humans
Robots and humans are working collaboratively in distribution and fulfillment centers. There are many variations and task specific robots. Here we will look at two major types of robots: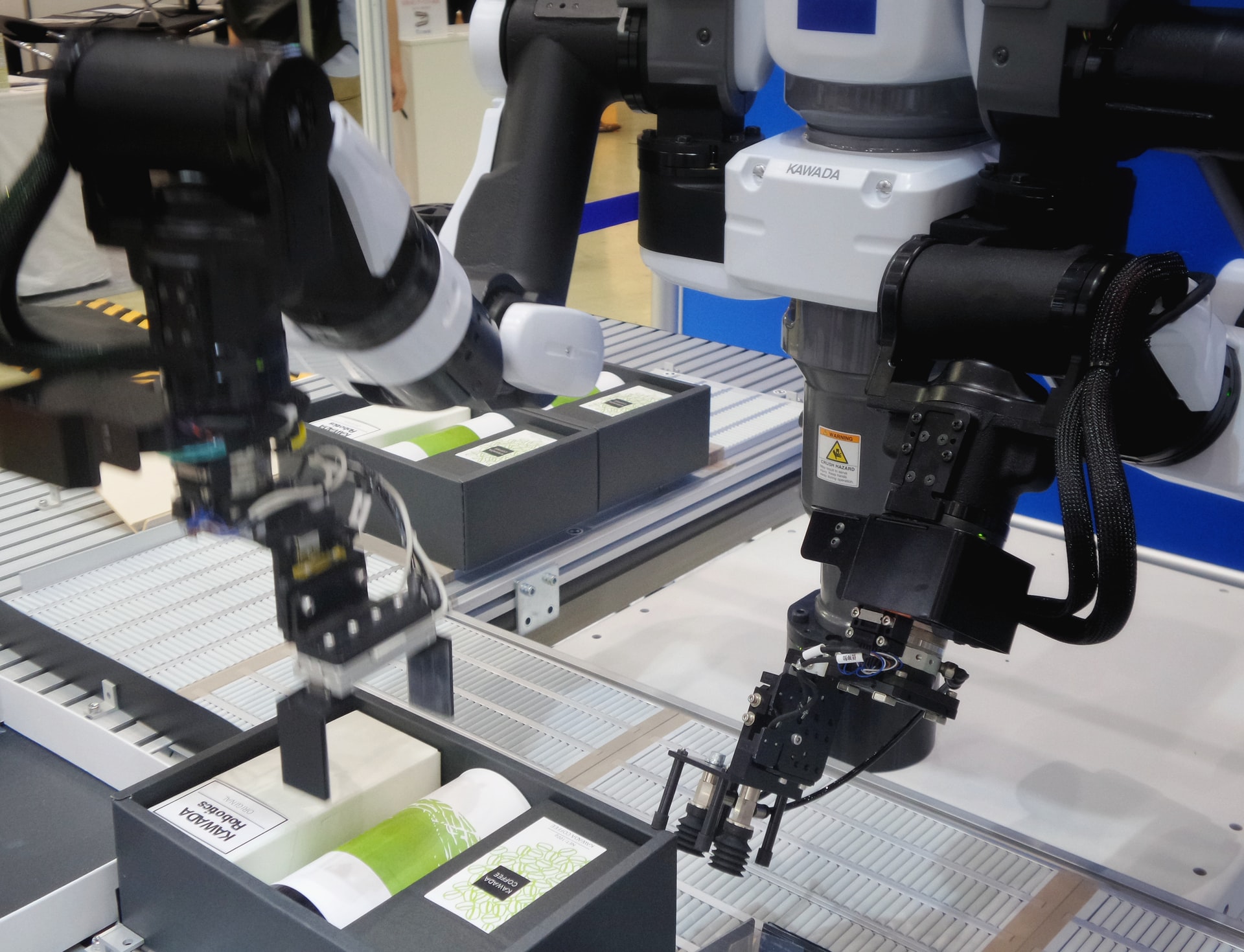 1. Autonomous Mobile Robots (AMR)
An Autonomous Mobile Robot is a robot that performs behaviors or tasks with a high degree of autonomy. Automated machineries have been aiding the manufacturing process for a long time, but the IoT has enabled companies to take advantage of connectivity and that has spurred the popularity of Autonomous Mobile Robots. The robotics boom in retail and ecommerce can be largely credited to the AMR (Autonomous Mobile Robots). Starting in 2022, AMRs will take over the traditional industrial robots' market, and by 2030, eight million robots will be shipped, among which 75% are AMRs. The AMRs are expected to touch every sector of an economy and currently are currently valued at a staggering $277 billion/year.
So how are mobile robots helping businesses to achieve efficiency? Mobile robots improve the overall productivity by improving every smaller and minute task it is assigned to. Mobile robots are made of mechanical and electrical components and powered by wide range of software capabilities. Most mobile robots work like autonomous vehicles and their process path can be created or modified by leveraging their software component. One of the biggest benefits of the software part is almost real time reporting and email service. All the related information is saved in cloud, and it is easy to access and analyze the bot data at any time. Based on the data, one can measure the overall productivity of a given task/process and seek to enhance it based on key performance indicators, like time to finish task, distance travelled, errors occurred, etc. The artificial intelligence capability of the robots allows the bots to be ever evolving and learn to do everyday tasks with minute improvements that add up to the overall productivity. They take delays, accidents, time to travel, time to sort, and all other variables into consideration, continuously striving to improve on each of them. So, over time, robots ultimately improve the entire process as a whole. Humans workings with mobile bots will handle process optimization, servicing/maintenance of the bot, and creating or altering their workflows.
Mobile robots help humans pick the right products and transport the goods to its' destination within the facility, while fixed robots have the capability to recognize products and perform repetitive jobs. Together these two types of robots perform a variety of tasks that will boost the efficiency of the warehouse. The ease of customizing and adopting the robots is why this change is happening so rapidly. Businesses can find a solution that fits their budget and process, and scale accordingly. The ongoing research in the industry has been bringing about innovative solutions to complex warehouse workflows.
     2. Cobots
Cobots, also known as collaborative robots, are the ones that function within the same space as humans. They are known as an 'extended hand' for human labor. They differ from traditional fixed robots because fixed robots are installed in isolation and away from humans. Cobots are designed to collaborate with humans in a safe way. Here, humans lead the way, using the robot for efficiency, speed and precision. There are several reasons Cobots are so popular in fulfillment centers. Cobots are lightweight and easy to integrate. They offer certain flexibility which is invaluable in a smart warehouse system. Cobots are also famous for their accuracy, giving warehouses an edge in minimizing human error. It has been estimated that in the average warehouse, 6.9 weeks is wasted on unnecessary motion each year. That is 265 million hours or $4.3 billion dollars wasted across the industry per year. With the help of AI and machine learning, Cobots can end unnecessary travel so associates in fulfillment centers can concentrate more on processes and less on physical tasks.
Amazon and Walmart Cases
Big names like Amazon and Walmart have recognized the need for speed and efficiency and are changing their infrastructure and processes rapidly. Let's take a look at how they have integrated robotics technologies into their systems:
Robots are one of the reasons for Amazon's meteoric rise during the pandemic. Without the help of automation, Amazon could not have succeeded in scaling their business and meeting the aggressive demand the market was generating. One of the most important investments Amazon ever made was the acquisition of a small robotics company called Kiva Systems for $775 Million in 2012. Ever since, Amazon has dedicated resources to build in-house robots for their fulfillment centers with positive results. Now more than 200,000 robots are working with humans at Amazon to make same-day delivery a reality. Amazon is also building new and improved smart warehouses across North America that are equipped with new and improved robotics. Currently, 1.1 million people are employed in these warehouses. The newest addition to their smart warehouses is a half-million square foot massive robotic fulfillment center, just outside of Vancouver. This fulfillment center alone will create 2000 jobs for the city.
Walmart acted fast to meet the increased online orders during the pandemic. They are also taking advantage of the technology to perform their day-to-day operations and fulfill orders with the help of robots. Walmart has set up a new fulfillment center known as a Market Fulfillment Center (MFC) which is a modular fulfillment center where bots are finding the right products from the shelves instead of humans. In addition to this, Walmart is waiting to roll out the newest addition to their business, that would enable shoppers to pick up their orders from an automated pickup center, working in conjunction with the MFCs.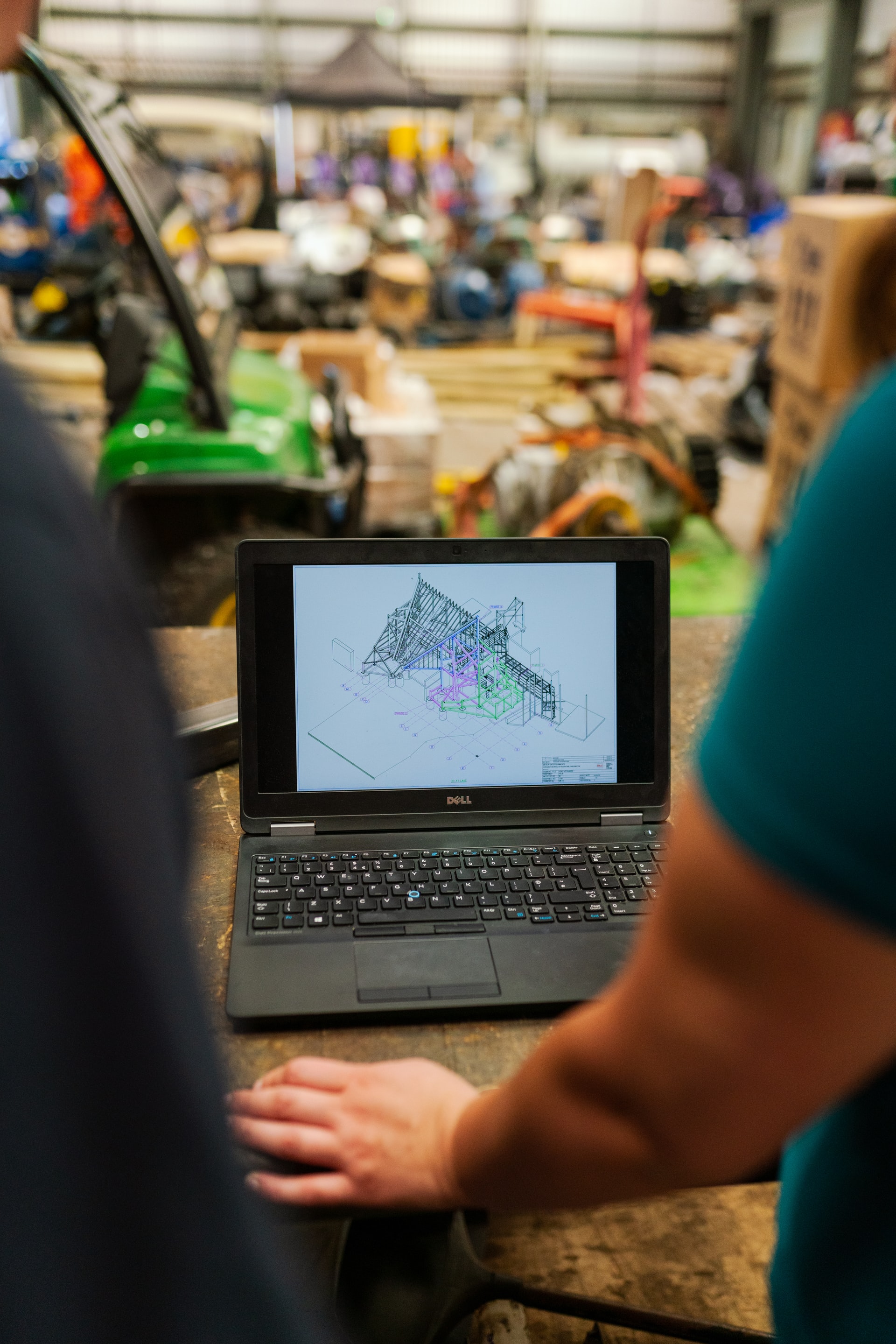 What This All Means for Robotics Jobs?
Will the adoption of robotics eliminate human jobs? Former President Obama's special advisor David Edelman said, "it is displacement of skills not jobs". In 2019 Amazon hinted that they were going to upskill 10,000 of their employees. We can assume the number is much higher now. Other brands like Best Buy and The Gap have declared that they are also adopting robotics in their warehouses and have already started upskilling their existing workforce. In time, more companies will do the same.
Robotics technology solutions have increased exponentially, as more companies are adapting the technology in their own fulfillment centers. Robotics is an effective solution for scaling businesses, particularly in volatile labor markets. Simple, yet essential tools, will see sudden growth due to improved automated or robotic features like automated forklifts. Forklift shipments are expected to reach 450,000 units by 2030 from the 4,000 in 2020 (a 60% compound annual growth), which is unprecedented. And the forklift is only one piece of equipment, in a fulfillment center made up of thousands of other components each that will see in technology. This means there will be a distinct need to employ people with knowledge and skills to program, run and support those upgraded equipment.
So, let's turn back to Winona, the character in our story. Emerging market demand has permanently altered the way she manages her fulfillment center. Her problem is not one that can be solved overnight but certainly can be with a properly thought-out and executed plan that includes a smart warehouse, robotics and skilled workforce. Integrating technology with people with robotics knowledge will become key to her success.
Online robotics training courses offer a convenient way to learn the foundations of industrial robotics and provide the technical education and practical knowledge and skills you will need to apply robotics in the workplace.
Comments
Submitted by Shubham Sharma (not verified) on Wed, 07/13/2022 - 02:13
Hi,
Thanks for sharing this info with us, I am. the regular reader on this website whenever I visit on this website I always found something interesting to read. Keep it up the great work.
Thanks