Comparing the Top Industrial Robotics Brands
Robots have been a fascination in our society, dominating pop culture through TV and movies for decades. But it's likely that the general population is only vaguely aware of industrial robots and the global brands that manufacture them. 
The majority would be surprised to find out that the top industrial robots are dominated by four major brands: FANUC, KUKA, ABB, and Yaskawa Electric. All of these companies have been in operation for at least 40 years and have distinct advantages over the other.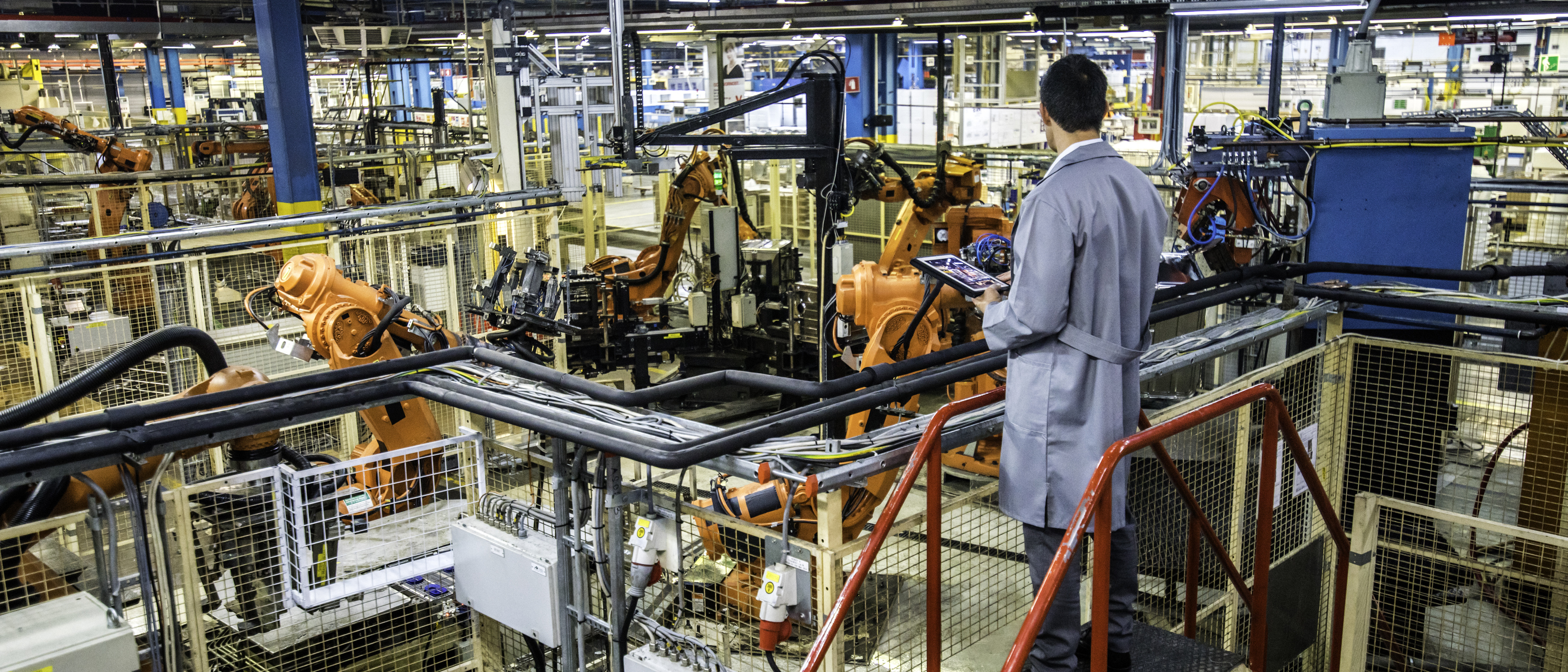 In this article, we will take an overview of these top robot brands, go over the key differences between each of them, and dive into their market dynamics. We will also explore the robotics sector as a whole in more detail.
Market Dynamics
2020 was a challenging year for many industries as the pandemic created shortages and supply chain issues. When it comes to robotics and automation, there have been several market dynamics that are testing the old guard, especially as new robotic startups gain a foothold in the marketplace.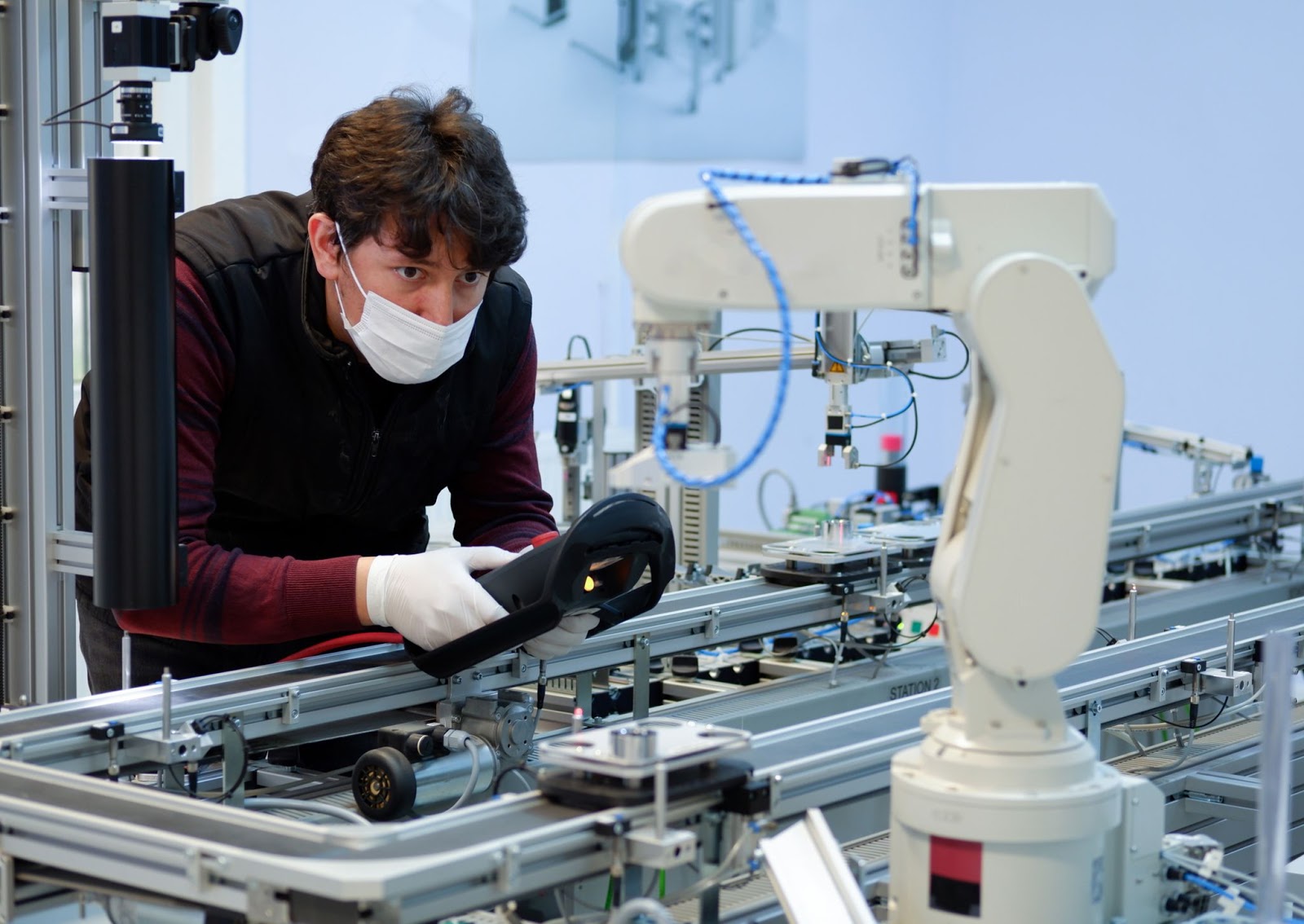 With a global market valuation for robotics in 2020 being $31B (US), and a forecast to double that by 2025, there is room for top brands and new entrants to grow. How it all plays out is only dependent on a company's ability to supply robotics or automation to customers in a timely fashion, even with current COVID related issues impacting workers and production.  
According to Industry Week's 2020 Technology Survey, they found that robotics are "a primary area of interest for manufacturers." With robotics and automation, manufacturers are recognizing increased efficiencies that allow them to be competitive in an increasingly digital workplace.
The growing demand for collaborative industrial and service-related robots across industries is one of the major factors propelling growth in robotics and automation. ABI Research noted that this continued upward trajectory is due to the fact that, "acceleration will only come with better data orchestration strategies, more operational experience, and a further supportive ecosystem from adjacent technology vendors in the cloud, cellular, and AI spaces."
The market dynamics continue to remain positive. Especially with the increasing use of automation within the electronics industry and the expansion into other business processes, such as construction, energy (e.g., oil and gas), utilities, and additional manufacturing capabilities. 
However, robotics still faces future challenges. Whether it's FANUC vs. ABB, KUKA vs. ABB or Yaskawa vs. all of the larger competitors, all robotics manufacturers face an expected battle. There will be a steep adoption curve by new market sectors as these teams develop processes for robotics, and then quantify and explain the benefits to internal teams and skeptical executives. 
Here are a few statistics from TechJury from 2020 to put this dynamic market into perspective:
According to IMARC Group, there were 12 million robotic units worldwide last year. A McKinsey report on Industrial Robotics showed that 88% of businesses worldwide plan to adopt robotic automation into their infrastructure, with a 12% increase in robot shipments between 2020 and 2022.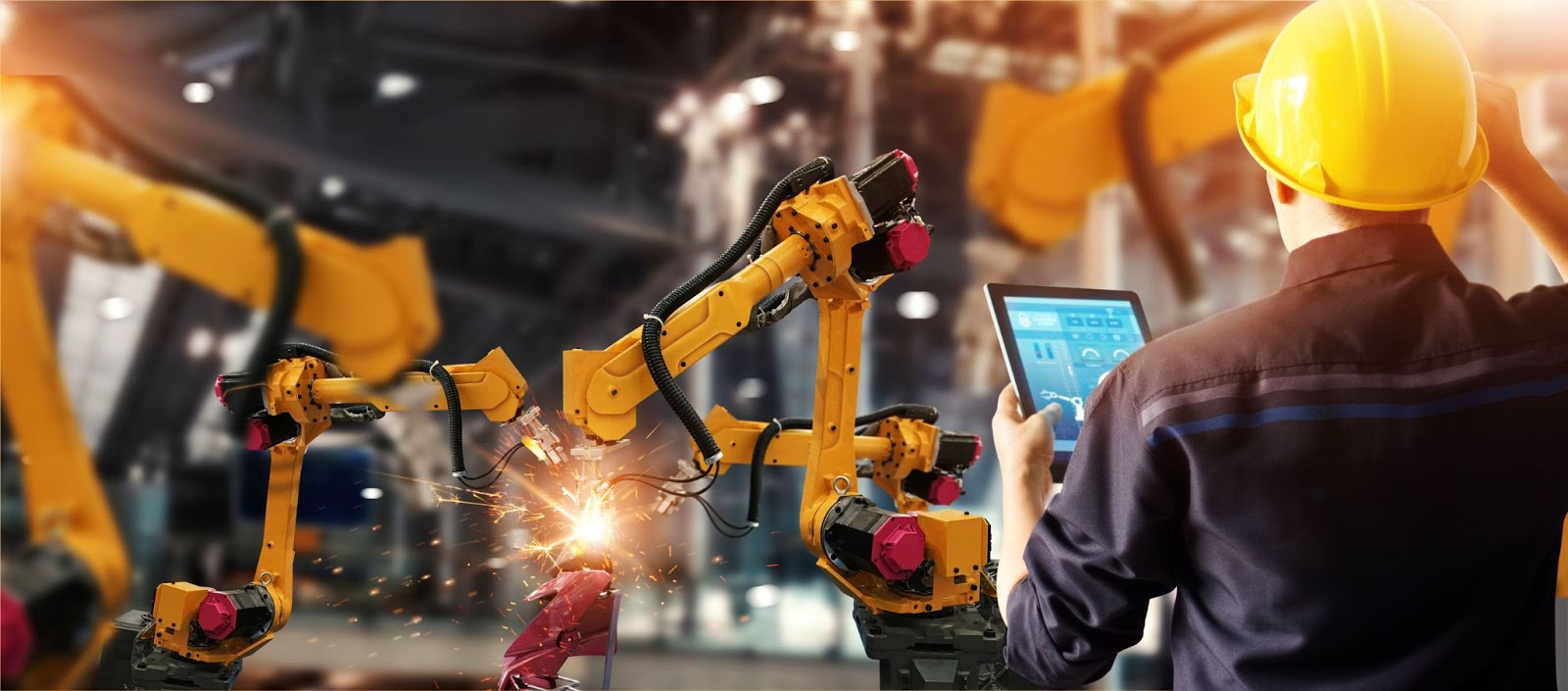 The Top Industrial Brands
The aforementioned companies are all a force to contend with, especially for any new entrants into the robotics marketplace. In order to fully understand what other brands might be dealing with, it's important to look at the characteristics, strengths, and weaknesses of the top four companies. It's also integral that we look at other companies outside of the top four to gain a holistic understanding of the industry. Companies like Epson Robotics, Boston Dynamics, Zebra Technologies, and Rockwell Automation are just a few that should be considered.
Boston Dynamics is a spin off from MIT and is owned by Hyundai Motor Group. It's known for its animal-like and highly-mobile robots that are used in manufacturing, military, and law enforcement; anything that requires robots that can walk or travel easily on 4 "legs."
Epson Robotics is a Japanese company that has made some entries into the robotics sector since it has diversified from its printer solutions business. It has focused on the design and construction of robotics for factory automation.
Zebra Technologies is another American company that has focused on retail robotics. The company's automated solutions are optimizing the retail customer's experience, helping retail brands boost overall store performance by solving common problems such as stocking, pricing, and overall labour costs. The company had a $21B (US) market cap at the beginning of 2021.
Earlier in 2021, Rockwell Automation reached a market cap of $30B (US). The company, headquartered in the United States, is one of the largest manufacturers of industrial automation power, control, and information solutions. The company's strength lies in the area of automation and control.
However, the four that lead the pack in terms of market cap, revenue generation, and market share are FANUC, ABB, KUKA, and Yaskawa. Each is known for certain strengths or functionality. 
FANUC is famous for its strength in CNC systems. With a $32B (US) market cap, this company is primarily focused on supplying automation for factories, as well as robots and robotic machines for various manufacturing processes. Within the CNC system, their robotics provide servomotors, lasers, electric injection molding, and additional types of manufacturing automation systems.
Pulling in an astounding $402B (US) market cap, ABB is based in Switzerland, manufacturing and selling robotics and machine automation. ABB is the leader in control systems, programmable logic controllers, industrial PC's, and collaborative robot solutions. As of 2020, ABB has installed about 300,000 robots across the globe that help companies enhance their productivity, reliability, and the energy footprint of their operations.
KUKA's core areas are in system integration applications and on-body manufacturing. A German company that is now owned by the Chinese-based Midea Group has been supplying robotic and automation systems to the automotive industry for decades. Currently, BMW, GM, Chrysler, Ford, Volvo, Daimler, and AG to name a few have KUKA equipment in operation in their plants around the globe.
Finally, Yaskawa is known for its servomotors and motion controllers. Although this company is smaller than the others, it's one of the largest manufacturers of industrial robots. In fact, the robotics sector was 37% of the company's revenue in 2020. Yaskawa's products include handling robots, painting robots, and vacuum robots for the semiconductor industry. Because of this, Yaskawa and FANUC have been in an ongoing rivalry for decades.
Robotics Moving Forward
Each dominant robotics brand has a strong foundation to continue to compete in the industrial sector. KUKA, Yaskawa, ABB, and FANUC all have key strengths, unique technologies, and strong industry sectors.
All four have become the world's leading integrated automation companies for industrial uses, mainly because they have all honed their capabilities and have mastered their craft. If these companies continue to do research and development to broaden their base of operations, they will be able to fend off startup competitors into the next decade.
For those interested in working in the field of robotics, understanding these four brands, their specific dominance, and their industry sectors is integral. It's clear that robotics training and robotics education will increase as more companies implement robots into their businesses. Online Robotics is uniquely positioned to provide training for individuals who work closely with all types of robotics across industries.
Comments
Submitted by merex jean (not verified) on Thu, 08/12/2021 - 15:52
How can I become a robot technician via your online robotics program?
Submitted by iris on Thu, 01/13/2022 - 09:22
Our Robotics Technician program can help you acquire the knowledge and skills you need to succeed in the growing field of industrial robotics. Students receive both theoretical and laboratory instruction through a combination of multimedia learning resources and a robotics simulation software package to allow for the programming, testing, and debugging of robot-control programs. Areas of study include motion programming, palletizing, conveyor systems, computer networking, automated sorting systems, vision and tactile sensors and computer integration.