5 Ways AI is Transforming How We Work
We're already living in the future where machines mimic cognitive functions that are associated with humans. These machines, also known as artificial intelligence (AI), are transforming industries and the workforce. Despite growing concerns that AI are replacing our jobs, it's actually transforming the way we work by freeing our time so we can focus on other things. Here's five ways AI is improving the way we work.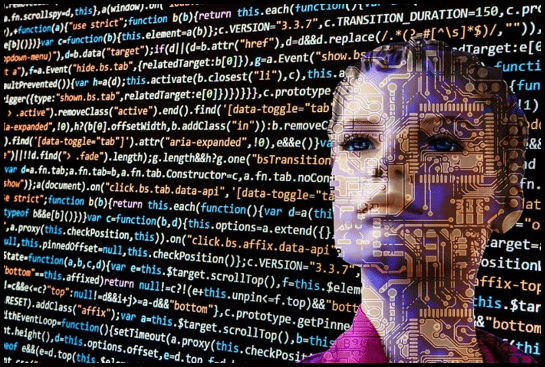 1. Corporate training is done virtually
Instead of requiring the entire team to be present at a single location for corporate training, employees can learn at their own pace and at their convenience through micro-learning and gamification apps. These AI apps are trending in the corporate eLearning industry, and are easily accessible through smartphones and tablets.
With these eLearning apps, employees not only have fun learning new content through gamification, the material they're presented with are dynamic and tailored to their learning needs. Employers and managers also have a better gauge of how their employees are doing through data and insights provided by the software.
2. Better customer services
Although many customer service jobs are being replaced by AI, they also compliment them. For instance, DigitalGenius is an AI that helps customer service reps to vet, modify, and sometimes send messages to customers, using its neural network of thousands of past representative-customer interactions.
Another example where AI and customer service go hand-in-hand is McDonald's digital ordering kiosks. These customer self-service machines, which includes mobile ordering, would make the cashier's job a lot easier since they no longer have to manually take customer orders.
3. Less manual labour in the manufacturing, packing and shipping industries
Manufacturing industries are one of the early-birds when it comes to adopting AI. By eliminating manual labour, these industries drastically improved productivity. More recently, packaging and shipping industries are incorporating more AI robots to make distribution more effective. For instance, in 2014, Amazon began rolling out robots to its warehouses to help with locating, lifting, and distributing packages.
By automating the manufacturing, packaging and shipping processes, these machines are helping workers reduce risks associated with manual labour—such as injuries and falls—as well as freeing up time and attention. Instead of assembling products and packaging orders, employees spend more time operating and maintaining the process, ensuring efficiency.
4. Leads are automatically generated in marketing
When it comes to marketing, what requires marketers and sales associates weeks of research, a robot can accomplish in a few hours. Marketing automation software Salesforce, Infer and Hubspot increase conversion rates for businesses by collecting data about a potential lead, analyzing for patterns, and intelligently determining which leads are most likely to convert to customers.
5. Decisions are made based on data  
AI machines are providing businesses with valuable data and insights to help it make informed decisions. In fact, these machines can make predictions about the future through predictive analytics, in which it analyzes current data to determine and assess various risks.
AI machines are also helping us make everyday decisions based on our behaviours, interests, and other aggregated data. For instance, with on-demand economy, such as Uber, Amazon, and Google Maps, these machines are helping us with our commute, shopping, and food choices. Not only does this make things easier and more efficient, it also gives our life more variety.
Join the movement
AI is transforming the way we work and live, giving us the bandwidth to focus on other things. With ongoing developments in AI technology, you can expect to see even more changes in the workforce. Because of this, skills in industrial automation, robotics training, and programmable logic controllers are becoming highly sought after, as they are required for operating and maintaining various AI machines.
If you're interested in working with AI machines, are a variety of programs you can take online. In fact, there are many online courses in robotics and technology, where you can develop  in-demand skills and experiences at your own pace. With use of AI & robotics becoming more widespread in manufacturing industries worldwide, there's never been a better time to enter this accelerating field.